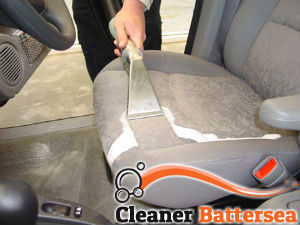 The interior cleanliness of your car is more important than you might think it is. You probably take your car to the car wash regularly or clean it on your own, but it is not only important to clean it on the outside so that it is shiny and impressive to people.
It is more important to clean it on the inside because that is where you spend time. If you are not sure how to clean your car interior, please call our company now and book our professional car upholstery cleaning service. We are available here in Battersea.
Professional Car Upholstery Cleaning Service SW11
Our company understands the importance of a perfectly clean car interior and we know how to achieve the maximum results in cleaning it. You will be making a smart choice for yourself and your car by booking our service.
Something else you should know:
Our car upholstery cleaning is done with professional cleaning agents that we will provide
Our cleaners are experienced and knowledgeable in car upholstery cleaning
We guarantee efficient results and a safe cleaning process
We use steam cleaning machines for cleaning and deodorising of your car interior
Our car upholstery cleaning service can be booked in the entire SW11, Battersea
Our work hours are flexible and convenient, we work seven days a week and on bank holidays
"I have always taken care of my car cleaning needs before, but now we have 3 cars and simply not enough time to clean them all thoroughly. I hired your company and was pretty pleased with the results. I will definitely call you again." – Chuck
Affordable Car Upholstery Cleaners in Battersea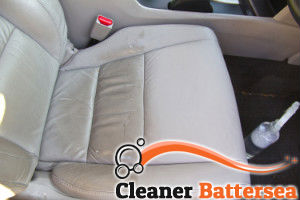 Our cleaners are competent and knowledgeable in car upholstery cleaning and can efficiently and safely clean any kind of upholstery fabric. Our cleaners will come to clean your car interior prepared and equipped with steam cleaning machines and cleaning agents that are safe to use on the different – wool, vinyl, leather, etc.
Whatever your car seats fabric is you can be sure that it will be safely cleaned and deodorised.
We promise you that with our steam cleaning method your car seats will be deodorised, all soil and dust will be removed and our cleaners will also remove all stains. Choose our service and you will not be sorry.
Our car upholstery cleaning service is one-of-a-kind here in Battersea and we have economical prices and various packages available to you. Call us soon.